'Start up, speed up, scale up' — this is the mantra of I-Venture @ ISB. With an approach that is as comprehensive as it is intensive, all the initiatives of I-Venture @ ISB are designed to provide startups with the resources and support they need to bring their product or service to market and achieve rapid growth.
This accelerated growth eventually opens up options for startups in terms of access to market, mentors and finances. I-Venture @ ISB's commitment is to build and create continuous opportunities for the startup ecosystem — whether for the startups themselves, or the enablers.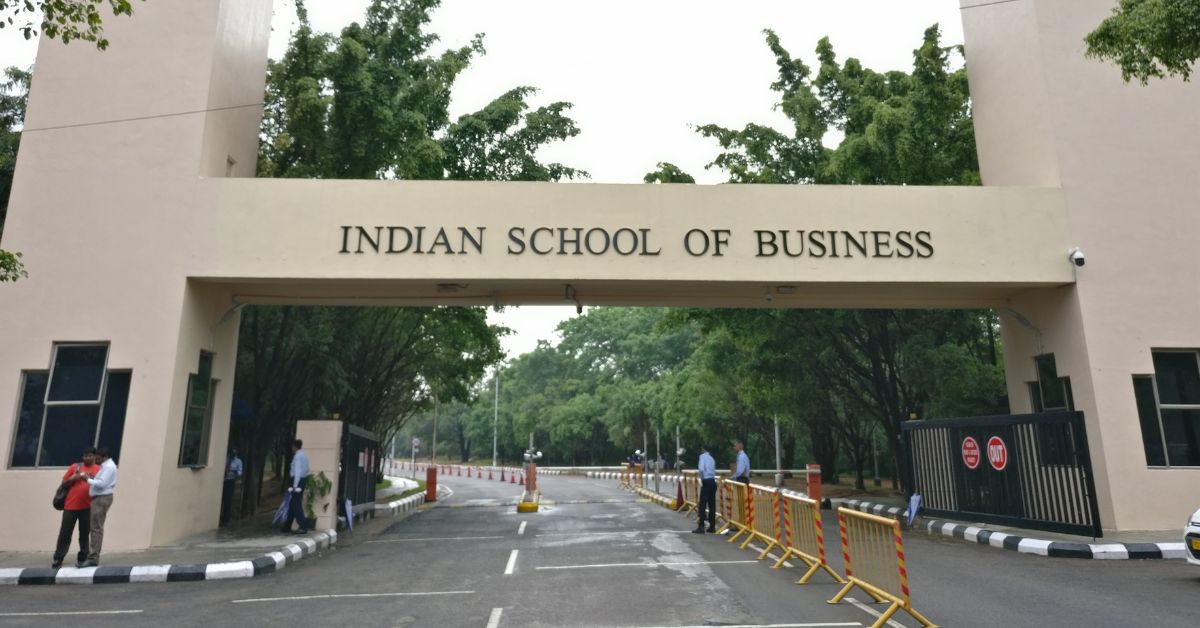 Recently, the incubator has begun onboarding startups from the healthcare domain under the programme I-Heal @ ISB. It has also laid the groundwork to support edu-tech startups under the EduRise programme. This is an outcome of I-Venture@ISB's focus on domain-specific initiatives where renowned mentors and investors from the domain would work closely with startups and fine-tune them with their expertise and experience. I-Venture @ ISB is already interacting with startups, investors, and different ecosystem enablers to bring everyone onto a platform that will assure better interaction and deeper engagement.
The recently launched second cohort of their flagship initiative, I-WIN 2.0 (Women of Innovation) brings women entrepreneurs to the fore. The last cohort, I-WIN 1.0, supported 16 women-founded/ co-founded ventures. The programme, which was conducted over a span of six months, organised a 'Demo Day' to mark the completion of the first cohort on 24 September 2022.
I-WIN is already propelling women-founded/co-founded startups in their scaling-up journey by hand-holding them in every possible way. Thirteen of the 16 founders pitched their ventures to investors. This resulted in a series of discussions, deal negotiations, and finally, investments. Currently, three startups are in the final stages of closing their deals.
Professor Bhagwan Chowdhry, faculty director I-Venture @ ISB says, "It's vital that innovation, entrepreneurship, and startups become part of the narrative in India and be seen as career options for the youth. We expect a maximum number of people to take advantage of and apply for the programmes at I-Venture @ ISB, where we are turbocharging the entrepreneurial spirit of the country."
In addition to programmes that support and incubate, I-Venture @ ISB also hosts events that contribute to building a better startup ecosystem in the country.
For instance, I-Speak @ ISB is a platform for startups to interact with successful entrepreneurs, understand their journeys, and learn from their experiences. I-Connect is a platform for the community to get together and network. It encourages the exchange of knowledge and experience through peer learning. Similarly, I-Hustle @ ISB is a platform for startups to interact with Investors, while I-Mentor @ ISB facilitates interactions with various domain experts.
Another pioneering initiative is the Blockchain Impact Lab, a dedicated space in the ISB campus at Hyderabad, exclusively for startups working on Web3 technologies. Through the Impact Lab, I-Venture @ ISB aims to create a support system and peer learning platform that the founders can benefit from.
Saumya Kumar, director I-Venture @ ISB, says, "India has been a trailblazer when it comes to anything Web3. We have the world's largest blockchain developer ecosystem, which puts us at an inflection point on a global stage. Internationally, our work is already being recognised for the contribution that it is making to the Web3 ecosystem. The Blockchain Lab in I-Venture @ ISB aims to leverage these opportunities and equip deep-tech blockchain startups with technical know-how, accreditation, and policy support from the government. We want to provide such training to more Web3 enthusiasts and pioneers across the country in the coming months and have already started with Web3Wednesdays in Bangalore."
With the incubator spreading its wings beyond its parent campuses at Hyderabad and Mohali, it is now poised to take charge of the entire startup ecosystem in India. Some commendable accomplishments of I-Venture @ ISB over its first year are:
Over 250 startups incubated, Over 50 women-led startups supported
28 startups have received financial assistance from I-Venture @ ISB under various schemes
Over 100 startups have raised a follow-on round of funding
Portfolio startups have collectively raised more than Rs 2,200 crore
178 mentors and domain experts onboarded from various industries
Over 500 investors and industry connects achieved